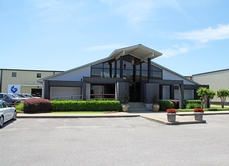 Full Service Company Since 1999.
As an established, full-service company with various capabilities of installing glass products including store fronts, skylights, mirrors, security glass, shower enclosures, and specialty glass of all types, Glass Inc. can handle all your glazing needs. Our product lines are widely used in hotels, resorts, condos, and residential buildings throughout the Southeast.
With a solid reputation all over the Southeast as one of the top glazing contractors, Glass Inc. boasts an expert team whose members average over 25 years on the job. This experienced group is the primary reason Glass Inc. has been so successful in specializing in various glazing systems. Our skilled team can handle any size project from installing window panes to skyscrapers.